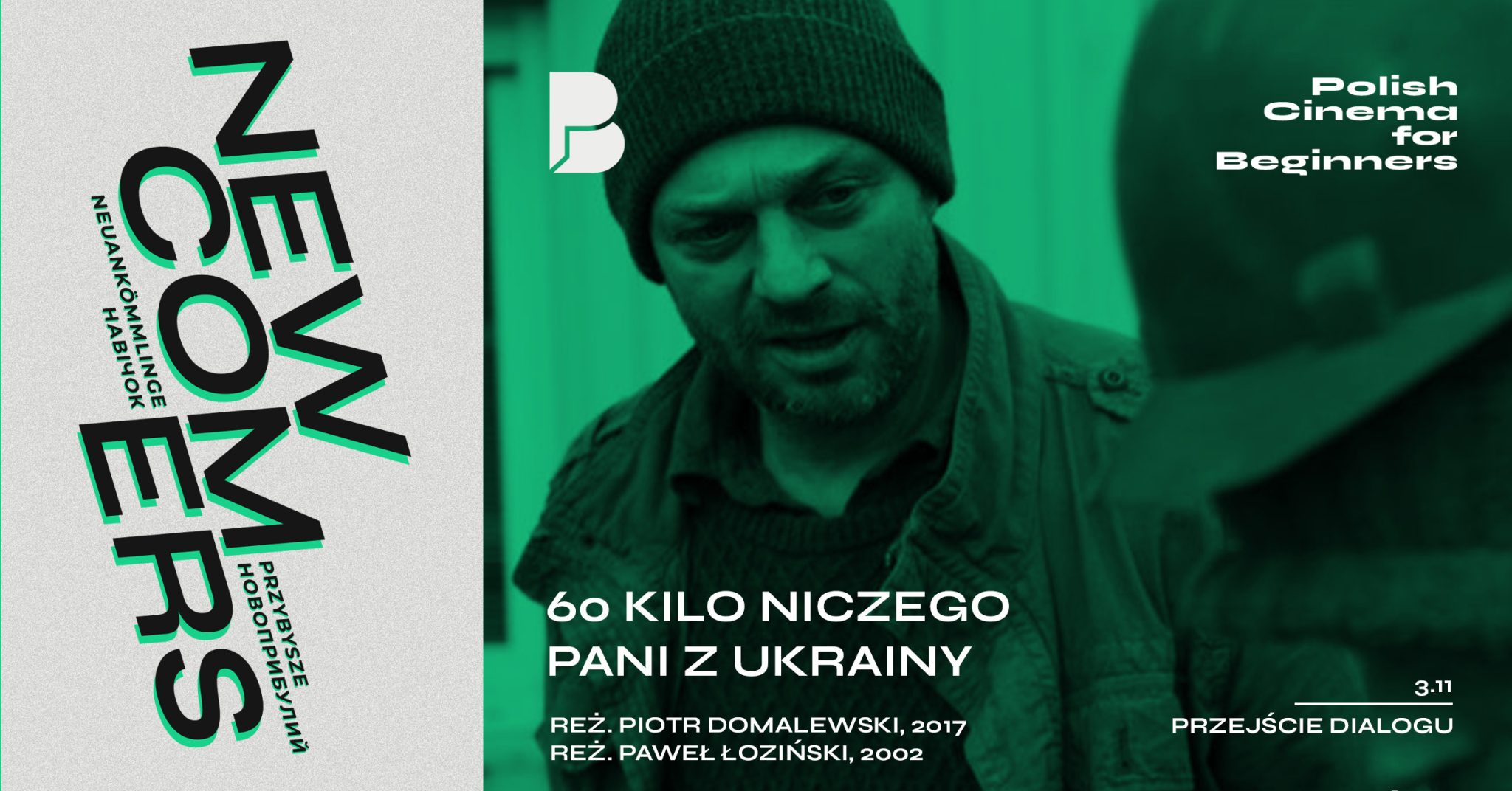 Date
Nov 03 2022
Expired!
Polish Cinema for Beginners – 'Ukrainian Lady'
The last screening of Polish Cinema for Beginners is coming!
Come and watch with us the 'Ukrainian Lady' (2002) by Pawel Lozinski and the "60 Kilos of nothing" (2017) by Pawel Domalewski.
The 'Ukrainian Lady' is an intimate story about Lozinski's cleaning lady. The woman answers the questions while cleaning her employer's house. In this way, we can know her better.
The "60 Kilos of nothing" is a story about rules and morality. Krzysztof started his first day of work as a manager in the mine. He had his own rules and vision of the work. But the accident of one of the mine's physical workers changed his way of thinking.
When? 3rd November, 7.30 PM
Where? Przejście Dialogu